Total Knee Replacement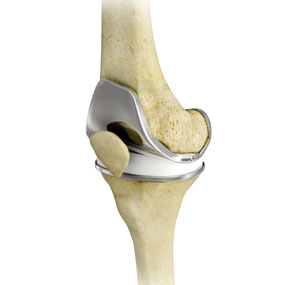 Total knee replacement, also called total knee arthroplasty, is a surgical procedure in which the worn out or damaged surfaces of the knee joint are removed and replaced with artificial parts. Arthritis (inflammation of the joints), injury, or other diseases of the joint can damage this protective layer of cartilage, causing extreme pain and difficulty in performing daily activities.
Am I a candidate for a knee replacement?
What are the causes of knee osteoarthritis?
Do I need a knee replacement?
How long will it last?
What types of implants will I get?
Will my surgeon use a computer, robot, or custom cutting guide in my surgery?
Is knee surgery and recovery very painful?
How big will my scar be?
Will I need general anesthesia?
How long will I stay in the hospital?
How long does it take to recover?
Post-operative care
Risks and complications