ACL Tears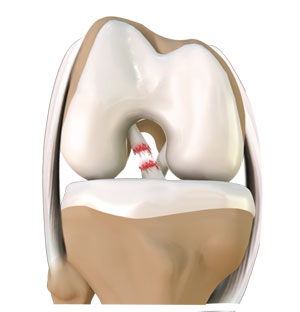 The anterior cruciate ligament, or ACL, is one of the major ligaments of the knee that is in the middle of the knee and runs from the femur (thigh bone) to the tibia (shin bone). It prevents the tibia from sliding out in front of the femur. Together with posterior cruciate ligament (PCL) it provides rotational stability to the knee.
How do you injure an ACL?
How can it be diagnosed?
How do you treat an ACL tear?
What if I also have a meniscal tear?
When is the best timing to proceed with surgery?
Will I need a brace following surgery?
Do I need physiotherapy after surgery?
When may I return to sport?
Can ACL tears be prevented?